Science Café Columbia
Talks start at 6 p.m. at Broadway Brewery as part of Bond LSC's Building Bonds Initiative.
February 10 | 6 p.m. | Broadway Brewery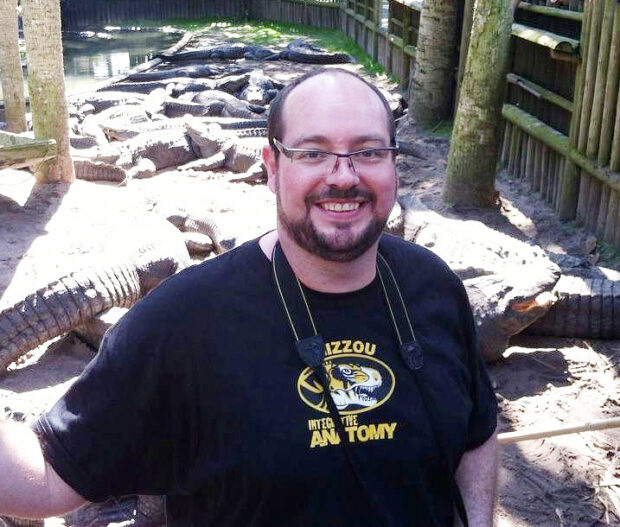 Casey M. Holliday
Associate Professor, Program in Integrative Anatomy
MU Department of Pathology and Anatomical Sciences
Inside Alligators
Alligators and crocodilians have cruised Earth's waterways for millions of years. They've been so successful thanks to several remarkable adaptations in their skulls. Come learn about new discoveries in how crocodilians bite hard, heat up and compete with dinosaurs as our favorite charismatic reptiles.
When and Where
Second Monday of each month at 6 p.m.
Broadway Brewery

For ADA accommodations, contact Karla Carter at 573-882-7957 or carterka@missouri.edu.
About
A "science café" is an informal gathering where scientists share their research or expertise with the community in a dynamic, interactive format. There is no powerpoint, but there is plenty of conversation, Q&A, and sometimes show-and-tell.
Science Café Columbia is held at 6 pm on the second Monday of the month during MU's fall and spring semesters at Broadway Brewery, 816 E Broadway in Columbia, Missouri. Past topics have ranged from Neanderthals to autism, epidemics, volcanoes, Alzheimer's, and whether Pluto should be a planet.
All are welcome—and encouraged—to attend.