Science Café Columbia
Oh, the Place You'll Go! when looking at the world through the lens of science. Our Spring 2019 series comes with a twist as each talk is framed on  a character type from a children's book.
Talks start at 6 p.m. at Broadway Brewery as part of Bond LSC's Building Bonds Initiative.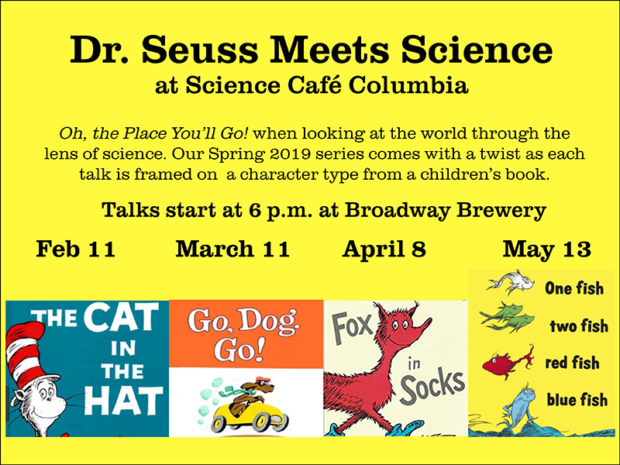 Spring 2019 Speakers
Monday, Feb. 11, 6 p.m.

Wes Warren
Professor of Genomics, Bond LSC Primary Investigator
How domesticated is the household cat?
Cats didn't become friendly with humans until we had settled into an agricultural lifestyle and began growing and storing grain. Dr. Warren will discuss what DNA signatures our attempts to domesticate the cat left on their genome. The findings will allow you to draw your own conclusions as to whether cats are domesticated or not.
Monday, March 11, 6 p.m.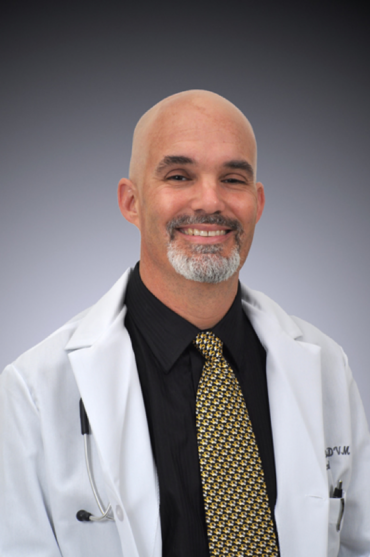 Jeff Bryan
Professor of Oncology, MU College of Veterinary Medicine
Oh the places you'll go on three legs
Jeff Bryan's work at the MU College of Veterinary Medicine tackles the challenge of illnesses like bone cancer in dogs. Through clinical trials, his work led to a vaccine for canine bone cancer and insight into cancer in humans. Read more about it in U.S. News & World Report.
Monday, April 8, 6 p.m.
Cheryl Rosenfeld
Professor of Biomedical Sciences and Bond LSC Primary Investigator 
How Russian Foxes May Provide Insight into Dog Domestication
The changes that happened in the brain as dogs became domesticated continues to fascinate scientists. To recapitulate this potential evolutionary event, silver foxes (Vulpes vulpes) have been deliberately bred for tame vs. aggressive behaviors for more than 50 generations at theInstitute for Cytology and Genetics in Novosibirsk, Russia. As the hypothalamus is a key brain region regulating social behaviors, we were interested in comparing the gene expression and culminating pathway changes in this brain region for foxes bred to be tame relative to those selected for aggressiveness. Findings reveal significant divergence in genes/pathways between tame vs. aggressive-bred foxes. These molecular events strongly correlated with degree of tameness, suggesting that they might have contributed to this behavioral change. It remains to be determined whether similar hypothalamic changes occurred in the process of canine domestication.
May 13, 6 p.m.
Anand Chandrasekhar
Professor of Biological Sciences and Bond LSC Primary Investigator
Zebrafish in research
When and Where
Monthly, Mondays at 6 p.m.
Broadway Brewery

For ADA accommodations, contact Karla Carter at 573-882-7957 or carterka@missouri.edu.
About
A "science café" is an informal gathering where scientists share their research or expertise with the community in a dynamic, interactive format. There is no powerpoint, but there is plenty of conversation, Q&A, and sometimes show-and-tell.
Science Café Columbia is held at 6 pm on the second Monday of the month during MU's fall and spring semesters at Broadway Brewery, 816 E Broadway in Columbia, Missouri.  Past topics have ranged from Neanderthals to autism, epidemics, volcanoes, Alzheimer's, and whether Pluto should be a planet.
All are welcome—and encouraged—to attend.