January 28

Melanie Knocke
Planetarium Director – Columbia Public Schools
&
Rex Beltz
Science Teacher – Rock Bridge High School
Catching a Ride on NASA's Flying Observatory
NASA's Stratospheric Observatory for Infrared Astronomy (SOFIA) is a modified Boeing 747SP with a 100-inch telescope mounted in its fuselage. Why mount a telescope in an airplane? Melanie Knocke and Rex Beltz share what they learned during their flights onboard SOFIA as Airborne Astronomy Ambassadors.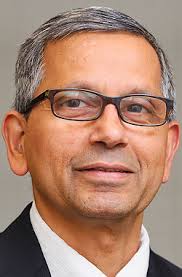 February 4
Kattesh V. Katti
Curators' Professor of Radiology and Physics & Director, Institute of Green Nanotechnology and MU Cancer Nanotechnology Platform, University of Missouri
Nano-Ayurvedic Medicine: A New Holistic Medical Modality for Treating Cancer and Other Diseases
Ayurvedic Medicine is a holistic medicine modality that uses a combination of herbal extracts with metal precursors for treating cancer, neurological, cardiovascular and neurodegenerative diseases. Recent discoveries have allowed us to revisit this ancient medical modality, with a strong scientific rationale, to develop the next generation of personal and precision medicine through reverse engineering. This lecture discusses the potential of Nano-Ayurvedic Medicine for saving human lives.

February 11

Marcus J. Hamilton
Postdoctoral Fellow, Department of Anthropology, University of Missouri
The Peopling of the Americas: Ecology, Chronology, and the Clovis Controversy
The colonization of the Americas is an exciting and active areas of anthropological research. However, much of what we once thought we knew about the colonization of the Americas, only 10 years aog, is now open to serious debate. In this talk we will discuss what we thought we once knew, what know now, and what we still don't know but would like to.

February 18
Cheryl S. Rosenfeld
Associate Professor, Biomedical Sciences and Research Faculty, Thompson Center for Autism and Neurobehavioral Disorders
Cool Dudes and Hot Mammas: How Temperature Determines Sex in Turtles
Many turtles lack sex chromosomes. Instead, sex determination is due to temperature. Rising egg incubation temperature increases the hormone estrogen, which programs the gonad and brain to be female. However, this pathway renders turtles to be susceptible to environmental estrogens and climate change. This presentation will examine how these factors might be affecting several turtle species.

February 25
Toby Dogwiler
Department Head & Professor Department of Geography, Geology and Planning Missouri State University
Cows, Corn, Climate, and Trout: Water Resources Past, Present, and Future in the Upper Midwest
The Driftless Area of the Upper Midwest hosts some of the most productive agricultural land and trout fisheries in the world. Over the past century, the region has come to highly value both its agricultural economy and its natural resources. Maintaining the balance between these competing priorities has involved approaches that may serve as an example for addressing climate change while preserving economic vitality.

March 4  (Location Rockbridge High School Performing Arts Center)
Jack Horner
Regents Professor, Paleontology, Montana State University
Curator, Paleontology, Museum of the Rockies
Dinosaur Accoutrements: Why Dinosaurs Had Horns, Spikes, Plates and Other Paraphernalia
Some people think dinosaurs used the ornaments on their heads as weaponry while others think it was for male-to-male combat, but both of these explanations ignore the uses by dinosaur descendants. Birds are dinosaurs and they use their ornaments for visual display and courtship. The more we learn about dinosaurs the more we realize that most features of birds were invented first by dinosaur ancestors.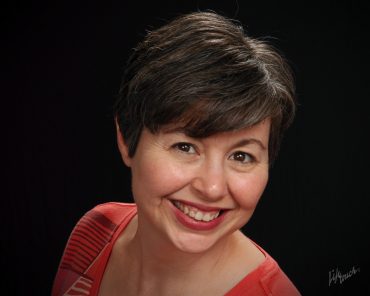 March 18
Rene Jiji
Associate Professor, Chemistry, University of Missouri
Let There Be Light: How Scientists use Light to Solve Problems in Forensics, Medicine and Research
Have you ever had an X-ray or MRI? If so, then you were inside a spectrometer. A spectrometer focuses electromagnetic radiation (aka light) through a sample (that's you!) that cannot be investigated directly and measures how that light interacts with you (or the sample). The resulting image or trace conveys information about what's inside you! Renee JiJi will talk about how spectrometers are impacting our daily lives and how scientists are using them to understand some of the most basic principles in the universe.

April 8
Patrick Pithua
Associate Professor, Department of Veterinary Medicine and Surgery
University of Missouri

Health Challenges Linked to Human Interactions with Animals and the Need for "One-Health" Solutions
Human interactions with animals continue to grow due to increased demand for meat and desire for animal companionship. This increases the likelihood of human exposure to diseases of animal origin or "zoonotic" diseases, and means the health of human and animals are intertwined. Learn about the zoonotic health risks associated with human-animal interactions and potential solutions for curbing these risks.

April 15

Patrice Delafontaine
Dean, School of Medicine Professor, Medicine, Medical Pharmacology & Physiology University of Missouri
Heart Attacks: Why Do They Happen, What Can We Do About It?
Heart attacks remain the leading cause of death in the U.S. They occur when inflammatory fat deposits in arteries become brittle, erode or rupture, leading to a reduction in blood flow. Major risk factors include high blood pressure, smoking, diabetes, obesity, and high cholesterol. We will review mechanisms, prevention, treatment and developing experimental strategies.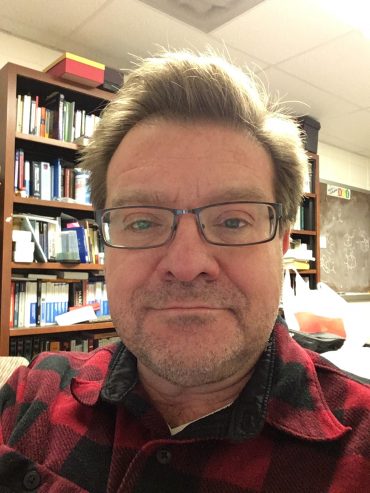 April 22
Michael Harmata
Rabjohn Distinguished Professor, Chemistry
University of Missouri
Mirror, Mirror on the Wall, Who's the Fairest One of All; or Chirality in Molecular Science
Every molecule has a mirror image. If a molecule can't be superimposed exactly on its mirror image, we say it is chiral. Often only one of these two forms of a molecule occurs naturally. Why Nature picked one mirror image and not the other is still not known, but the form affects how a molecule fits to others, and therefore how it functions. Learn how to think about molecules as three-dimensional and chiral beasts.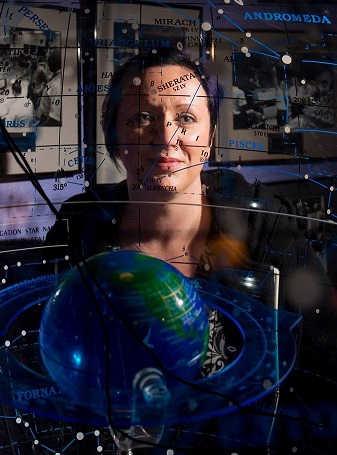 April 29
Angela Speck
Director, Astronomy Professor, Astrophysics University of Missouri
The Eclipse of a Generation: Don't Get Left Out of the Dark
On August 21 this year there will be a total solar eclipse visible from a large swath of the U.S., and Columbia will have a front row seat. This is the first total solar eclipse to be seen from Missouri since 1869; the first over CoMo since 1442! Dr. Angela Speck, professor of astrophysics and director of astronomy at MU, will explain why solar eclipses happen and how to observe them safely.