BPA overrides temperature to decide turtle sex
The environmental build-up of bisphenol A (BPA) can result in a life-changing shift for aquatic animals.
For painted turtles, exposure to this chemical can disrupt sexual differentiation,, according to new research in the  General and Comparative Endocrinology.
Scientists at the University of Missouri have teamed up to show how low levels of certain endocrine disruptors like BPA can cause males to possess female gonadal structures in newly-hatched turtles. This collaboration between MU, Westminster College, the U.S. Geological Survey (USGS) and the Saint Louis Zoo exposed turtle eggs to levels of BPA similar to those currently found in the environment.
"It's important because this is one of the first times we've seen low doses of BPA causing disorganization or reorganization of the male gonad to resemble females," said Dawn Holliday, adjunct assistant professor of pathology & anatomical sciences at MU's School of Medicine and assistant professor of biology at Westminster College. "We're not sure what this means in terms of population-level effects, but certainly it can cause some reproductive dysfunction for turtles."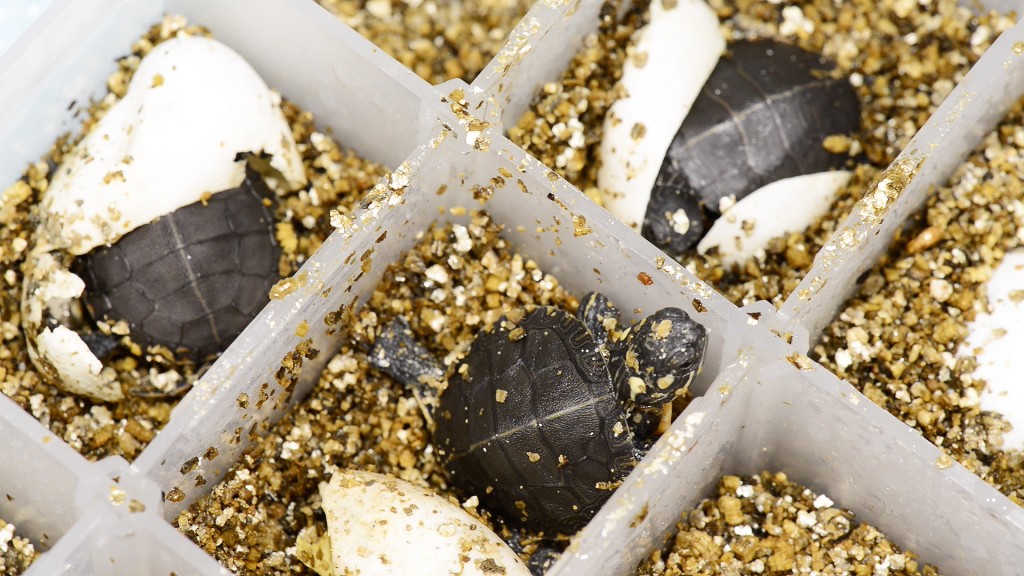 Endocrine disruptors leach into rivers and streams and concern scientists because of potential effects on animals and humans. While BPA is used as a hardening agent in plastics, it also is used to line cans and in manufacturing where more than 15 billion tons are produced each year.
In the case of painted turtles, these chemicals have potential to alter sex ratios, which are normally regulated by temperature during incubation. Eggs exposed to cooler temperatures normally produce males and those hatched at warmer temperatures produce females.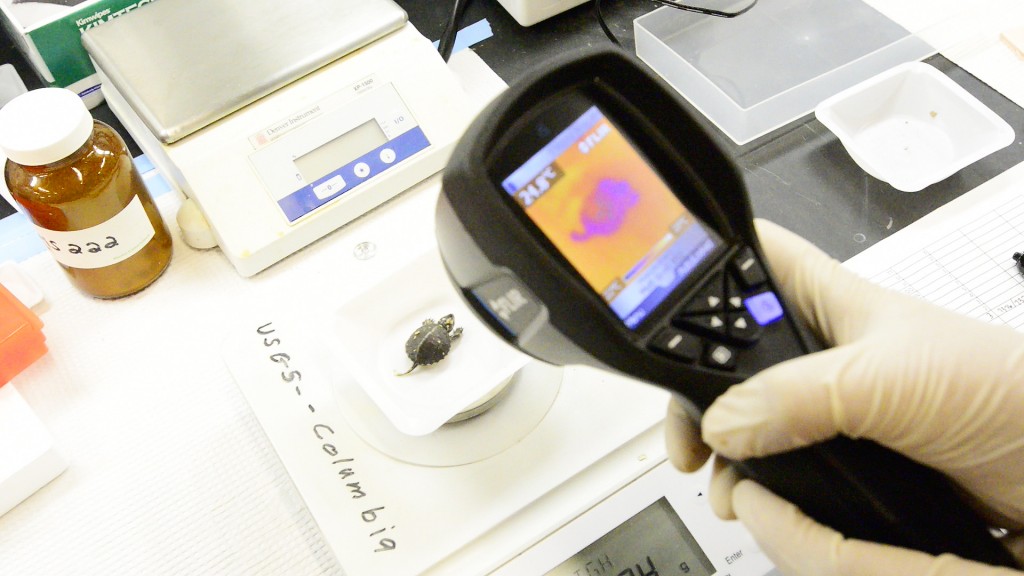 In this experiment, turtle eggs were incubated at temperatures known to rear males and dosed with low, medium and high levels of BPA. BPA-exposed turtles were compared to hatchlings not exposed to chemicals as well as a group exposed to high levels of ethinyl estradiol — an endocrine disruptor found in birth control — at the USGS Columbia Environmental Research Center.
These doses resulted in turtle sex organs that should have been male , but abnormally contained female gonadal elements. The low dose represented BPA concentrations found in fields where turtles can nest while the mid and high doses approximate BPA levels near contaminated sites like landfills.
"We exposed the eggs for a limited amount of time right when they were most vulnerable to the effects," said Cheryl Rosenfeld, a researcher at MU's Bond Life Sciences Center and an associate professor of biomedical sciences in the College of Veterinary Medicine. "We found that we got partial feminization in more than 30 percent of turtle eggs exposed to BPA despite being incubated at male-permissive temperatures."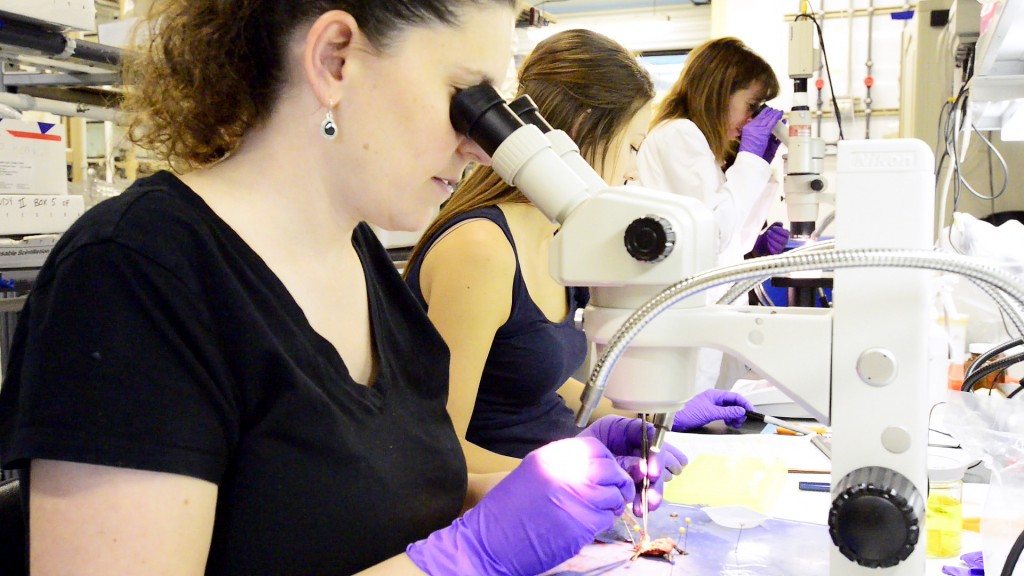 These results give the team a look into what real-world exposure levels might mean in the wild and a starting point for comparison.
"Turtles are the most endangered vertebrate taxa and they have all sorts of conservation issues coming at them from people harvesting them to disease, and endocrine disruptors are another potentially big whammy they have against their conservation status," said Sharon Deem, director of the Saint Louis Zoo's Institute for Conservation Medicine. "This research is a stepping stone, and we are hoping we can apply these results to populations of turtles throughout the state and use these results as a marker to look at endocrine disruptors in the wild."
Future studies plan to look at the underlying mechanisms behind sexual disruption and will extend the study to animals including fish and mammals. Rosenfeld's laboratory is in the process of examining how early exposure of turtles to endocrine disruptors might affect cognitive behaviors, including spatial navigation ability.
Fred vom Saal, Curators Professor of Biological Sciences in the College of Arts and Science at MU, Don Tillitt, an adjunct professor of biological sciences at MU and a research toxicologist with the USGS, Ramji Bhandari, an assistant research professor of biological sciences and a visiting scientist with the USGS at MU and Caitlin Jandegian, a senior research technician at MU, all collaborated on the study.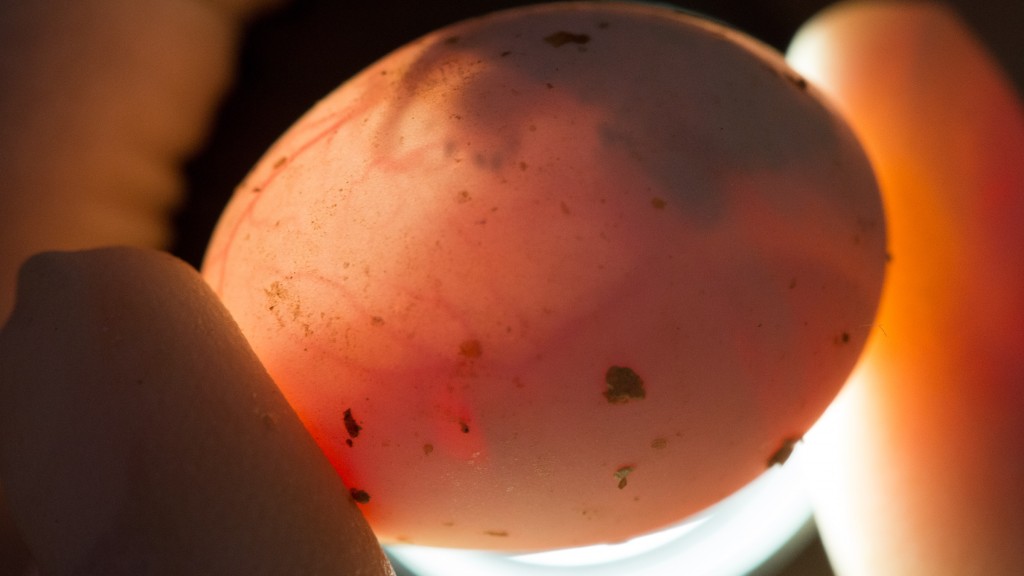 Funding was provided by Mizzou Advantage, an MU initiative that fosters interdisciplinary collaboration among faculty, staff, students and external partners to solve real-world problems in four areas of strength identified at the University of Missouri. These areas include Food for the Future, Sustainable Energy, Media for the Future and One Health/One Medicine.