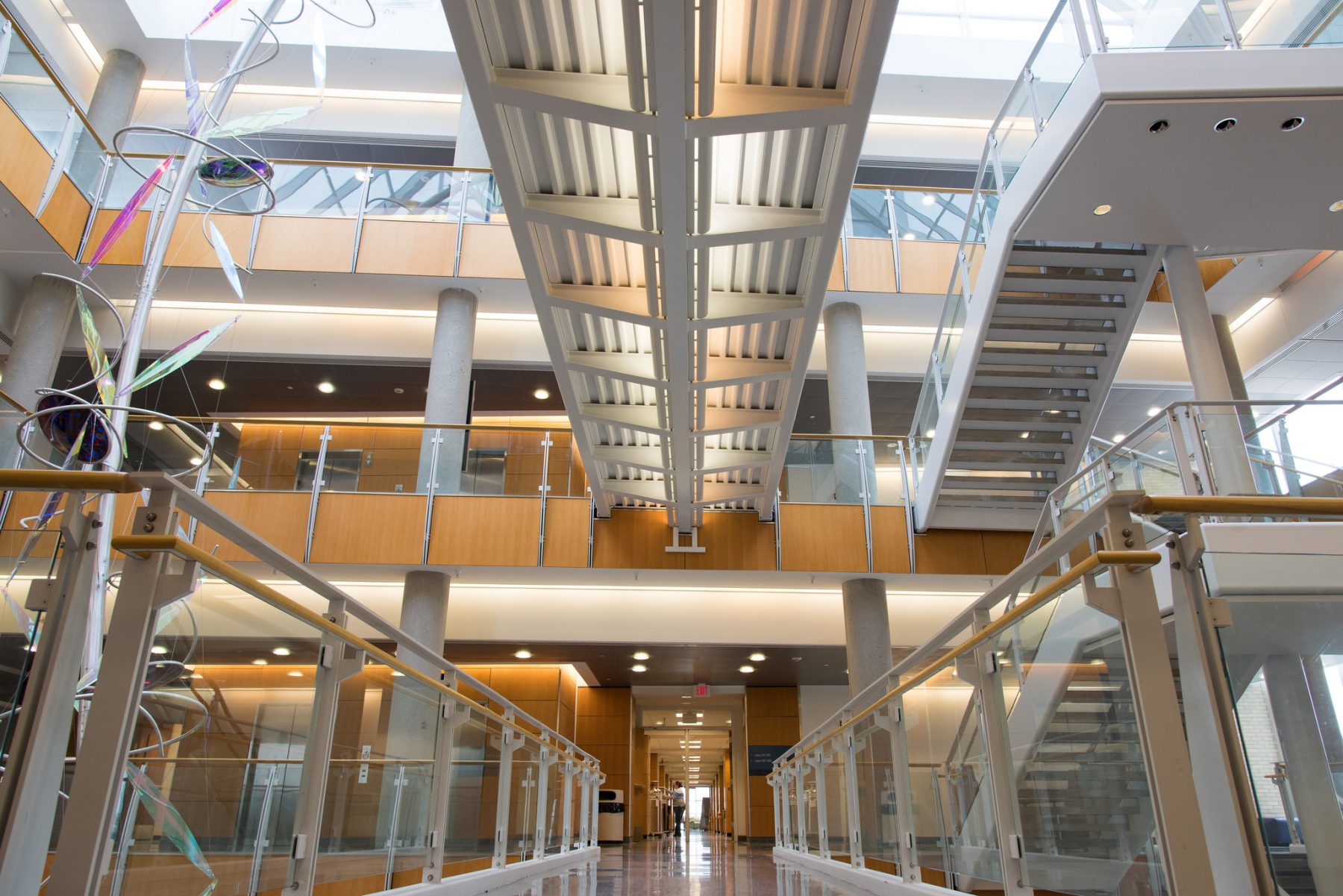 The Bond Life Sciences Center at MU was designed with teamwork in mind. Our unique facilities and innovative culture allow researchers to form collaborations rarely seen on college campuses to solve problems in human and animal health, the environment and agriculture.
Engineers are working with cancer biologists, plant scientists with biomedical researchers, lab researchers with field biologists, and information technology experts with biologists of many stripes. We're also training the next generation of collaborators through undergraduate and graduate research.
The discoveries of MU researchers are saving lives, saving money, and making everyday life better for Missourians and people in all corners of the world. Our discoveries don't stay locked in the lab, either. We find creative ways to talk about science in language anyone can understand through our blog, Decoding Science, events for the public, social media and more.
History
The University of Missouri was among the first institutions to commit to interdisciplinary research. In the 1980s, MU established two major interdisciplinary programs, Food for the 21st Century and the Molecular Biology Program with assistance from state and federal funding. In the mid-1990s, Roger Mitchell, then Dean of the College of Agriculture, Food and Natural Resources, championed the idea of a major interdisciplinary life sciences research center at MU. Dr. Mitchell, Senator Christopher S. "Kit" Bond, and others worked together to make this idea reality in the form of a modern research facility.
With financial support from state, federal, and private sources, ground was broken in September 2001. Construction was completed by the summer of 2004. The first occupants moved in July 2004 and the 230,000 sq. ft. building was dedicated the following September. The award-winning design by the BNIM architectural firm out of Kansas City includes state-of-the-art laboratories, shared meeting areas, and public spaces providing unmatched opportunities for interdisciplinary research.
The Life Sciences Center reports to the Provost through the Office of Research.