Bond Life Sciences Center Scientists Named to Thomson Reuters' 2015 List of Highly Cited Researchers
By Bobby Remis | MU Bond Life Sciences Center
You can imagine it's hard to distinguish yourself from the crowd when it comes to scientific papers.
But, publishing quality work in a well-known journal adds value to the whole scientific world by assisting others and inspiring new science. Three Bond LSC researchers recently were recognized for doing just that.
Bond Life Sciences Center scientists Chris Pires, Shuqun Zhang and Yidong Liu are among five University of Missouri System researchers named in the 2015 Thomson Reuters' Highly Cited Researchers list.
This list spotlights the top 1 percent of papers published from nearly 9 million scientists and scholars. The Highly Cited Researchers 2015 list represents the world's most influential scientific minds from 21 scientific fields. The rankings are based on how often scientific papers published in the last decade get cited in newly published research, according to Essential Science Indicators (ESI), a component of the Web of Science.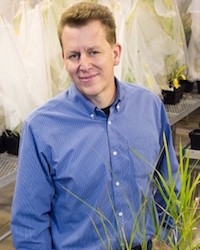 Chris Pires, associate professor of Biological Sciences, studies the evolution of plants by looking at changes in their genetics over millions of years.  Pires published work in 2015 looking at how plant defenses evolved in tandem with the defenses of caterpillars that feed on them.
Shuqun Zhang is a Distinguished Researcher from the MU College of Agriculture, Food and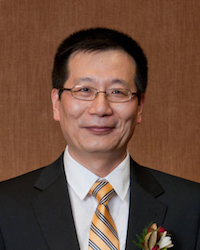 Natural Resources and a professor of Biochemistry. His research seeks to improve plants' response to adverse environmental conditions. By identifying molecular targets that aid in protecting crops from disease, his research aims to help create healthier, more productive agricultural products. In particular, he focuses on a family of enzymes called mitogen-activated protein kinases (MAPKs) that are involved in plant cell-to-cell communication and plant interaction with its environment.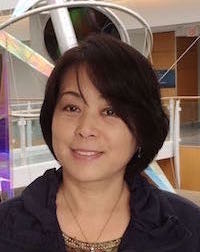 Yidong Liu is a senior research specialist from MU's Department of Biochemistry that manages Shuqun Zhang's lab. She also works on MAPKs and their role in plant defense responses such as pathogen-induced ethylene biosynthesis and phytoalexin induction.
The Bond Life Sciences Center is an interdisciplinary research center at the University of Missouri exploring problems in human and animal health, the environment and agriculture since 2004. Learn more about our research by visiting bondlsc.missouri.edu.