The start of an academic relationship
Joint recruitment weekend welcomes prospective grad students to MU family
By Danielle Pycior | Bond LSC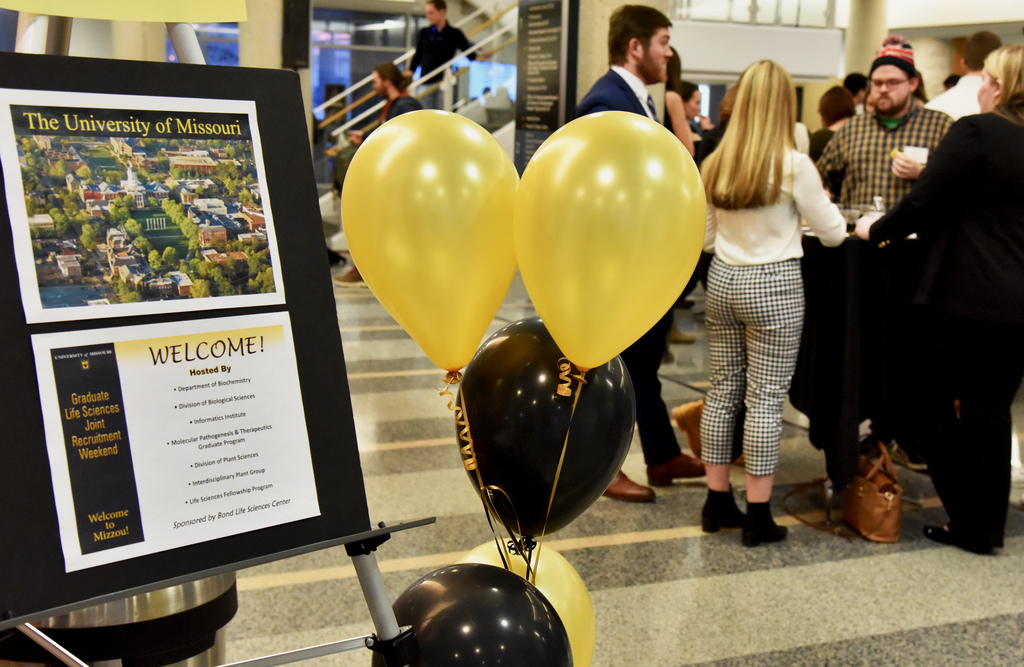 As laughter and conversation began to fill the hall with the arrival of graduate students from across the country, new relationships began to form.
Entering its 10th year, the annual Graduate Life Sciences Joint Recruitment Weekend continues a unique recruitment tradition at the University of Missouri that has only grown with time.
Chris Pires, a Bond Life Sciences Center investigator, professor of biological sciences and associate dean for research in MU's College of Arts and Science, has utilized the event every year as an opportunity to bring students together who wouldn't otherwise meet. Though Pires plays a large role in recruitment, he acknowledges that giving students an opportunity to build relationships is crucial.
"They usually close the deal with each other and with the current students, I'm just throwing a party," Pires said.
The weekend is a shared event between many programs across MU's campus — biochemistry, biological sciences, the genetics area program, the informatics institute, molecular pathogenesis and therapeutics, plant sciences, the interdisciplinary plant group and the life sciences fellow-ship program —that come together to meet with students looking for research opportunities.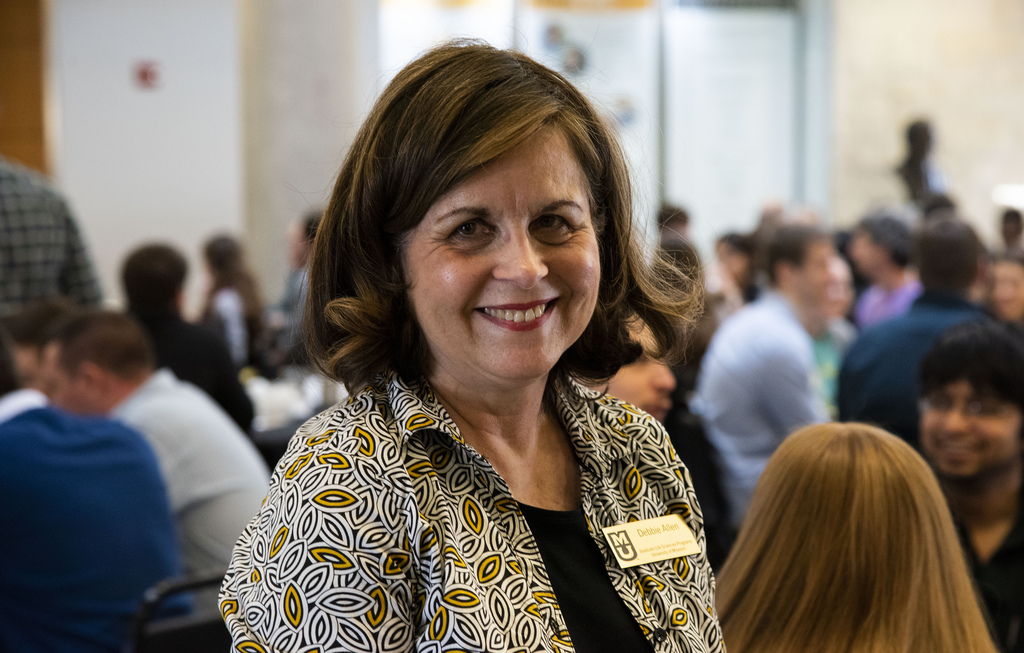 "It's the largest group we've had to date, so that's pretty exciting," said Debbie Allen, MU coordinator of graduate initiatives.
Allen has organized this event since it began and says it's important to show graduate students that MU is a community and not just a compilation of labs and offices.
"The most rewarding thing is when I see connections that start to be made, when I see the synergy between MU faculty and grad students and postdocs with the prospective students visiting our campus," Allen said.
Pires is currently recruiting two students to join his research team. Both agreed that the weekend was greater than their expectations.
Michael Pisias from Sacramento State University said he hadn't even thought about attending MU until he began speaking with Pires. After meeting, seeing the facilities and getting to know more of the MU community, Pisias said he could see a future here for himself.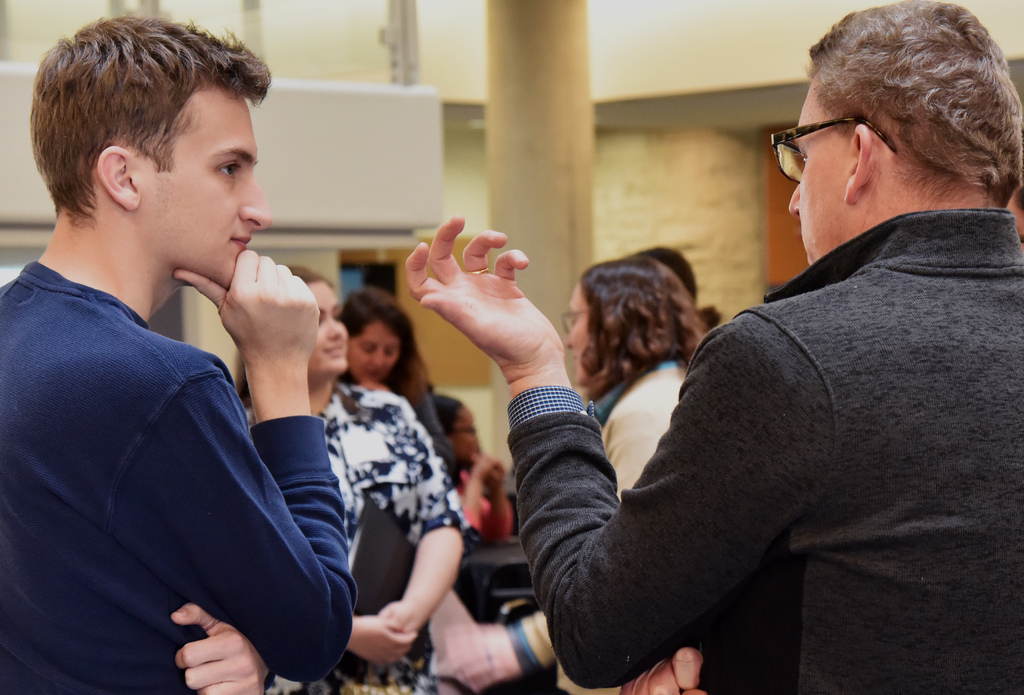 "It's a really nice community, I love that everyone is super friendly," Pisias said. "Every single person I have interacted with has been nice and more than helpful, and this facility is amazing."
Pires said the recruitment weekend is to show students what this campus is all about.
"Being a grad student isn't just being a member of your department, but part of this larger community of graduate students across MU," Pires said.
Shawn Thomas from the University of Georgia was roped in by Pires at a UGA conference. Thomas said they talked for hours about his research and Pires convinced him to come look at MU.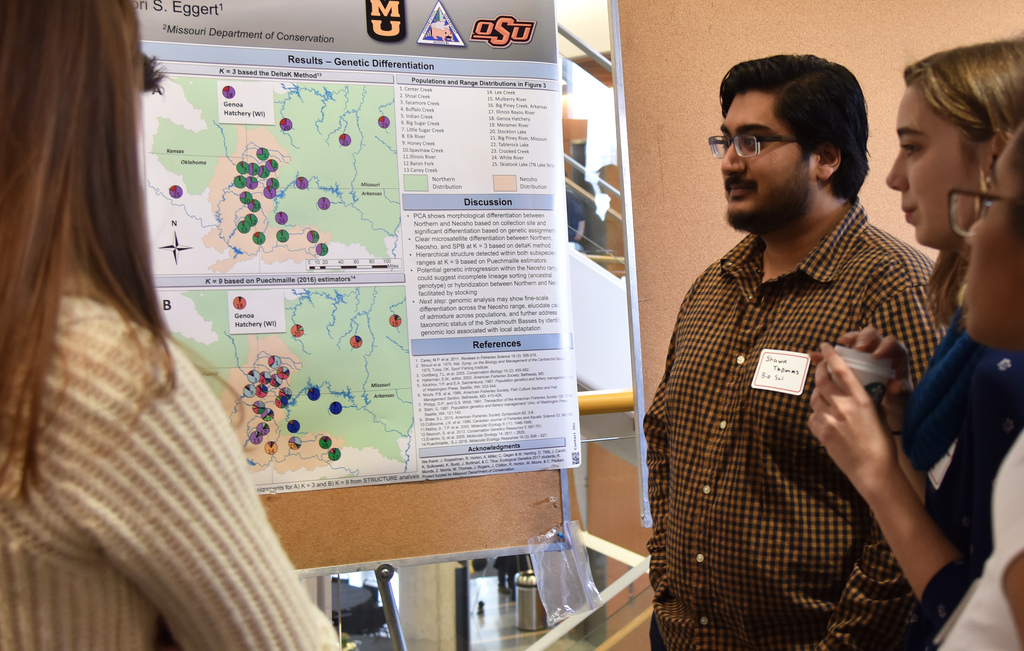 "Coming to this recruitment weekend was amazing. It was a lot more than I expected. All the collaboration and the openness with faculty and students seem really great. I think this would be a cool place to start my graduate studies," Thomas said.
Though this weekend may not be all that it takes to convince a student to attend the university, it does show them what MU is all about.
"The present and future of science is teamwork," Pires said, "These collaborative events really start the spirit of, 'hey we're going to work together.'"