#IAmScience Yuan Yuxiang
I am science because I want to breed more new elite Brassica vegetable varieties and make people more healthy.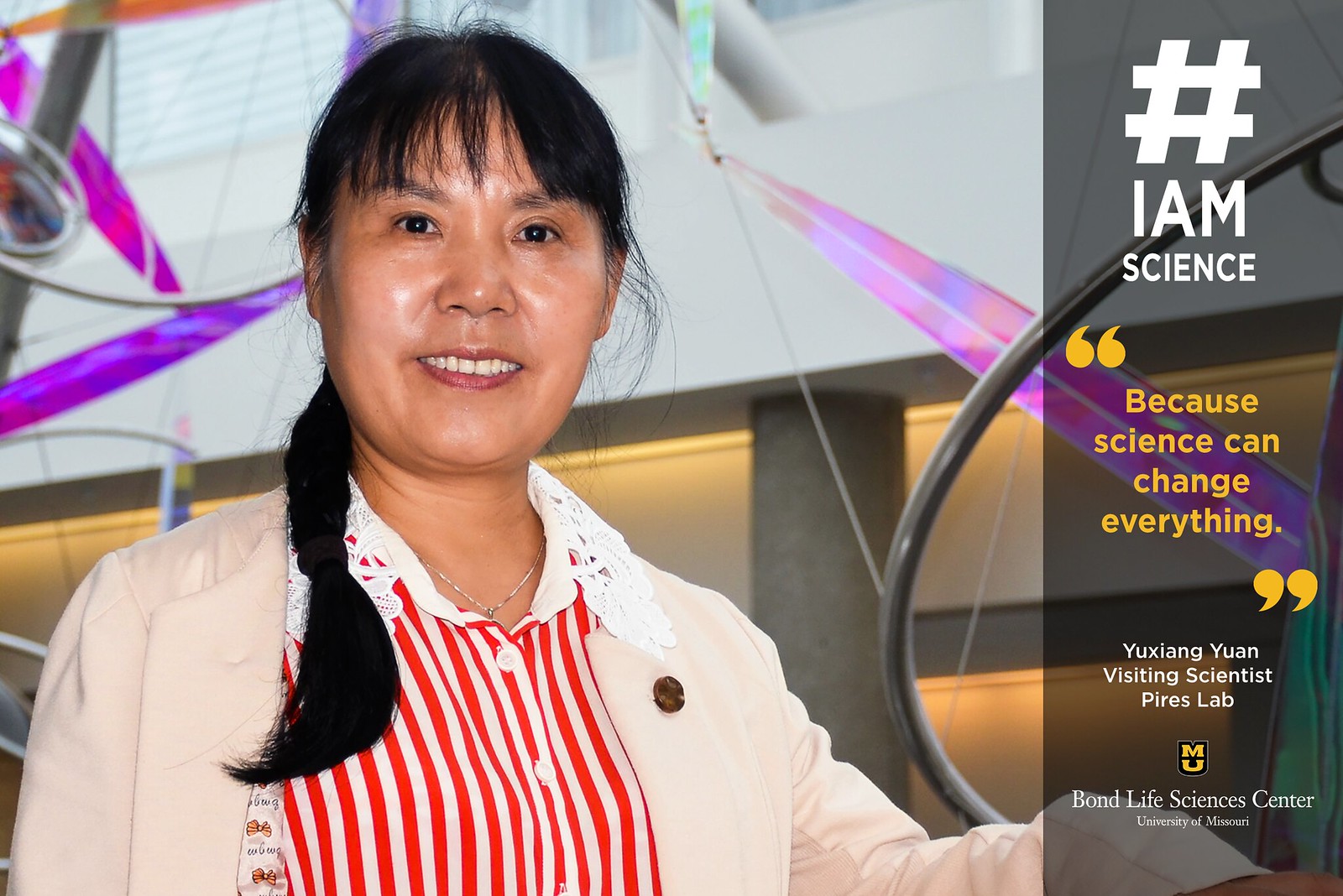 Twenty-two years is a long time to focus on a single vegetable, but Yuxiang Yuan has done just that with Chinese cabbage.
That focus has led her away from her normal life in China to the Chris Pires lab at Bond LSC for a year-long project that's winding to an end.
After a 20-plus hour flight from China and over 7,000 miles of traveling, Yuxiang Yuan arrived here, excited for a new adventure and the opportunity to improve a staple vegetable for Asia.
Yuan was awarded a fellowship from the International Cultivation of Henan Advanced Talents with the ambition of using hybridizing Chinese cabbage to be more disease resistant. She has been crossing the genes of Chinese cabbage with rutabaga, and, with the help of the Pires lab, has found four clubroot resistant accessions of rutabaga and four susceptible accessions of rutabaga. An accession is a group of related plant material from a single species which is collected at one time in an attempt to capture the diversity present in a given population of plants.
Many Americans probably don't often think of Chinese cabbage, but for China, the cultivation and yield rank it as the most important vegetable to the economy. Clubroot is a devastating disease to Chinese cabbage and other Brassica crops. In 28 provinces in China, this disease hit cabbage, resulting in 20-90 percent yield loss. Yuan has made it her life's mission to make cabbage more resistant to the disease, and she said she's proud of the progress she's made over the past year.
"In China, I am a research professor," Yuan said. "Most of the time, I will go to the field to observe my genetic materials and try to breed new varieties more quickly. Here, I am learning new techniques and teaching students in Pires lab. I take part in routine lab management and in a lot of symposium workshops and seminars. I really love Pires' lab meeting every week."
You might think Yuan would tire of Chinese cabbage after all that time, but she still loves and values what she gets to accomplish. She said from her undergraduate degree to now, it's always been about vegetables.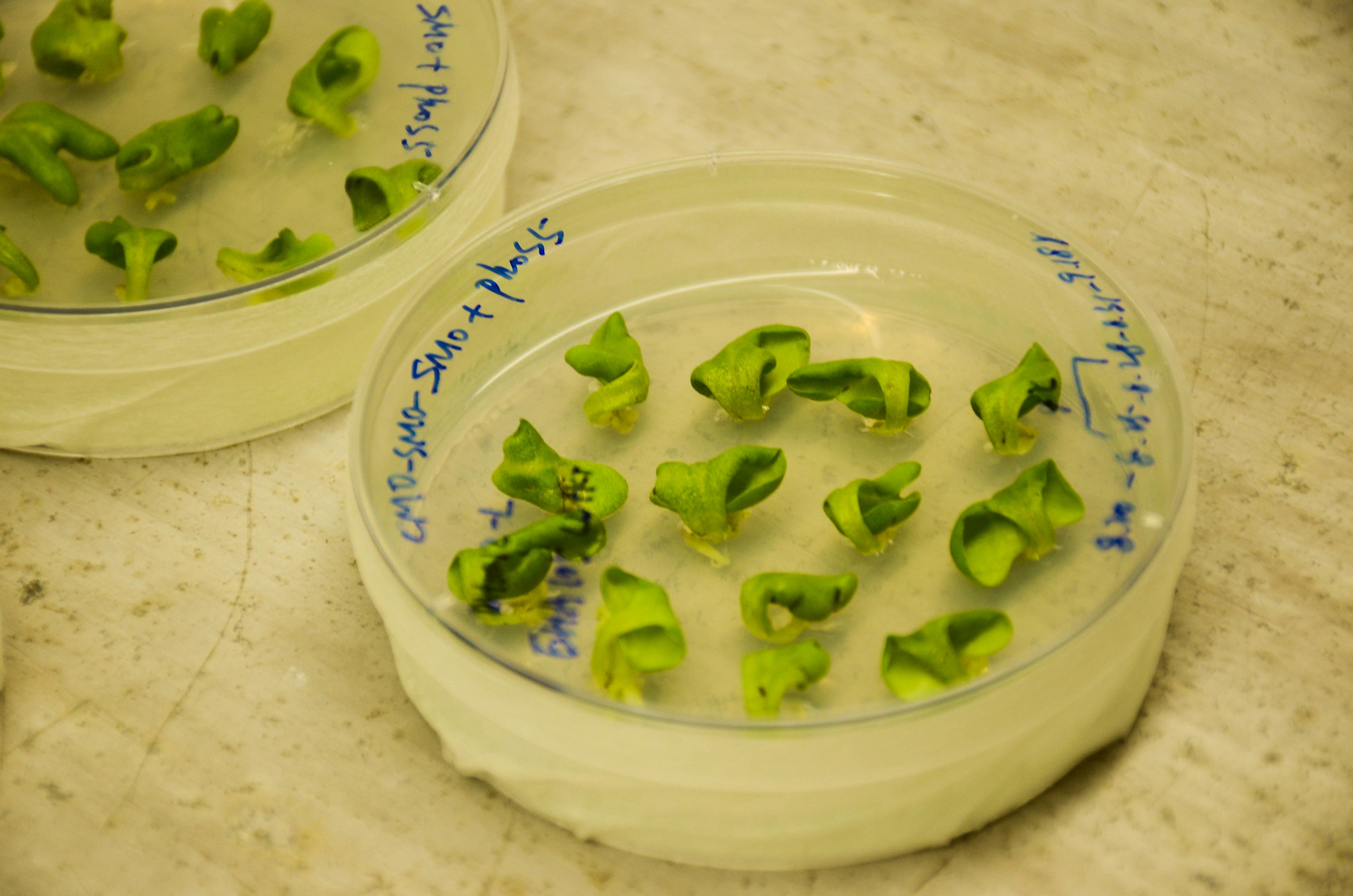 "Science can change everything," Yuan said, hopeful to make such an important vegetable more stable for millions of people.
One of her favorite things about being at the Bond LSC is the new methods she's been able to implement in her research. She said with CRISPR and other technologies, scientists can breed vegetables faster and more efficiently. She's also really enjoyed working with the Pires lab and said the community in this building has been welcoming and friendly.
"I leave in November, and I will miss the people and the dynamic atmosphere here," she said. "When I first came, I could barely speak English. After almost one year visiting, I have improved a lot."
Science inspires Yuan to ask tough questions, seek answers and, hopefully, make the world a healthier, happier place through genetic breeding. She may leave next month, but her legacy will live on through the relationships she's built and the international collaboration she's helped create.
 "I really love the atmosphere in this building, there is inclusive equality and diversity," she said. "After I return to China, I will continue our collaboration between our institution and MU. I think that one may go quickly, but a team can go further."