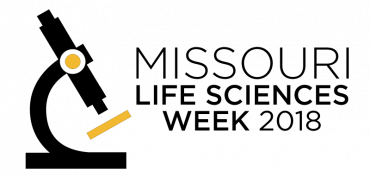 Mark you calendars for April 9-14.
Information on submitting research poster abstracts, deadlines and an updated schedule can be found under "Research Poster Session" in the tabs on the left of this page. Also, check out our updated schedule.
Missouri Life Sciences Week is a university-wide event that brings together research across scientific disciplines at Mizzou. We see it as a forum for ideas that highlights life sciences research performed by undergraduate, graduate, professional students, faculty and staff to celebrate excellence in science and foster collaboration.
We've worked hard to plan a week full of possibility for all. Whether you come view and interact with the more than 300 scientific research presenters, listen to talks from four renowned scientists, get a jump on your career at Frame Your Future workshops or browse the Core Facilities and Vendor Shows, we believe there's something for everyone. Check out our lineup of speakers below and the full schedule for this exciting week. As always, if you have questions email lsw@misssouri.edu.