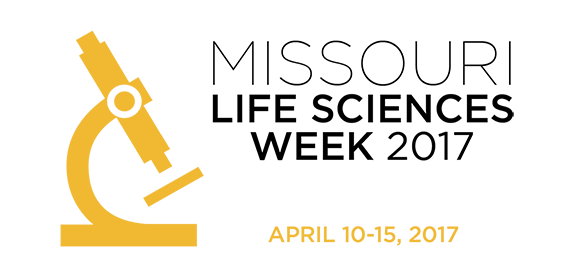 Missouri Life Sciences Week is a university-wide event that brings together research across scientific disciplines at Mizzou. We see it as a forum for ideas that highlights life sciences research performed by undergraduate, graduate, professional students, faculty and staff to celebrate excellence in science and foster collaboration.
We've worked hard to plan a week full of possibility for all. Whether you come view and interact with the more than 300 scientific research presenters, listen to talks from four renowned scientists, get a jump on your career at Frame Your Future workshops or browse the Core Facilities and Vendor Shows, we believe there's something for everyone. Check out our lineup of speakers below and the full schedule for this exciting week. As always, if you have questions email lsw@misssouri.edu.
Watch MU students share their research on our Youtube Channel and check out Life Sciences Week photos on Flickr.

Recap @ Missouri Life Sciences Week 2017
Day 1
It's hard to not feel inspired when looking at more than 140 research projects displayed in McQuinn Atrium on the opening morning of Missouri Life Sciences Week 2017. As curious minds stream past presenter posters, you can see how one idea or question starts a conversation with endless possibilities.
And those possibilities matter in a world that needs science to address pressing concerns. Frances Colón made that connection more tangible for a full audience in Monsanto Auditorium as she spoke on her career that combines her scientific training with government and policy. 
These conversations are what Missouri Life Sciences Week is all about. Check out highlights from today's events below. We hope it inspires you to participate in our full week of events. 
_______________________________________________________________________
Day 2
Science takes a lot of perspiration, preparation and support to foster success. We started Tuesday with recognition of those who nurture students toward a successful science experience and career. Bond LSC's Jack Schultz and Provost Garnett Stokes gave remarks at the Mentor Recognition Breakfast meant to honor their efforts.
It turned into an opportunity for some to share what works and what doesn't for them in regards to being a faculty mentor.
Tom Schneider of the National Institutes of Health and National Cancer Institute wrapped up Tuesday by showing us how mathematics apply to real-world science. He explained how information theory can predict how efficient genes are, how sensitive molecules in your eyes can be and even be applied to cancer rates.
_______________________________________________________________________
Day 3
Wednesday continued the focus on preparing students with the Framing Your Future career conference. Experts from around Mizzou and industry talked about internships, how to interview for jobs and how to resolve conflicts in the lab and with employers.