Speakers
Monday, April 9

Dr. Charles W. Gehrke Distinguished Lecture:
Richard Caprioli
Advances in Imaging Mass Spectrometry:  Molecular Microscopy in the New Age of Discovery
3:30 p.m. – 4:30 p.m.
Monsanto Auditorium
MALDI Imaging Mass Spectrometry (IMS) produces molecular maps of peptides, proteins, lipids and metabolites present in intact tissue sections.  It employs desorption of molecules by direct laser irradiation to map the location of specific molecules from fresh frozen and formalin fixed tissue sections without the need of target specific reagents such as antibodies. Molecular images of this nature are produced in specific m/z (mass-to-charge) values, or ranges of values. Each imaged specimen gives rise to many hundreds of specific molecular images from a single raster of the tissue.  In a complementary approach where only discrete areas within the tissue are of interest, we have developed a histology-directed approach that integrates mass spectrometry and microscopy.
We have employed IMS in studies of a variety of biologically and medically relevant research projects, several of which will be presented including studies in diabetic nephropathy involving both proteins and lipids and the differentiation of benign skin lesions from melanomas.   In addition, IMS has been applied to drug targeting and metabolic studies both in specific organs and also in intact whole animal sections following drug administration.
This presentation describes recent technological advances both in sample preparation and instrumental performance to achieve images at high spatial resolution (1-10 microns) and at high speeds so that a typical sample tissue once prepared can be imaged in minutes.  Instrumentation used in these studies includes both MALDI FTICR MS and MALDI TOF mass spectrometers.  Applications utilize MS/MS, ultra-high mass resolution, and ion accumulation devices for IMS studies.  Finally, new biocomputational approaches will be discussed that deals with the high data dimensionality of IMS and our implementation of 'image fusion' in terms of predictive integration of MS images with microscopy and other imaging modalities.
About Dr. Caprioli
Richard M. Caprioli is the Stanford Moore Professor of Biochemistry and Director of the Mass Spectrometry Research Center at Vanderbilt University School of Medicine.  He is Principal Investigator of the National Institutes of Health Imaging Mass Spectrometry National Resource.  He is also currently Professor in the Departments of Chemistry, Medicine and Pharmacology at Vanderbilt University.  Dr. Caprioli received his B.S. in 1965 from Columbia University in New York, N.Y., his Ph.D. in 1969 in Biochemistry, also at Columbia University with Professor David Rittenberg.  After a one-year postdoctoral fellowship at Purdue University with Professor John H. Beynon, he was appointed as Assistant Professor of Biochemistry at Purdue in 1970.  Dr. Caprioli moved to the University of Texas Medical School in Houston in 1975 where he was Professor of Biochemistry and Molecular Biology and Director of the Analytical Chemistry Center.  He moved to Vanderbilt University in 1998 where he is currently Professor in the Departments of Biochemistry, Chemistry, Pharmacology and Internal Medicine.
Professor Caprioli's general research interests lie in discovery of temporal and spatial processes in biological systems using mass spectrometry.  This work has included technology developments in the areas of electrospray and laser desorption ionization mass spectrometry and their applications to intact tissues as well as other biological samples.  Applications have focused on achieving ultra-high sensitivity detection of endogenous compounds (e.g., neuropeptides) in intact tissues and in live animal systems. Recent work involves the development of Imaging Mass Spectrometry, a technology whereby molecular images of peptides, proteins, drugs and other compounds are localized in tissue sections with molecular weight specificity.  Investigations to specific research areas involve elucidation of spatial distributions of molecules in both health and disease.  Of special interest is the molecular distributions, spatial rearrangement, and alterations is expression levels of biological molecules in cancer tissues including human glioblastomas, breast cancer, colorectal cancer, prostate cancer and lung cancer.
Dr. Caprioli has been a member of the American Society for Mass Spectrometry since 1975; he served two years each as President of the Society and Vice-President for Programs.  He is a member of the American Society for Biochemistry and Molecular Biology, the American Association for Cancer Research, and the American Chemical Society.  Professor Caprioli has been the Editor-in-Chief of the Journal of Mass Spectrometry since 1990.  He is currently Series Editor of The Encyclopedia of Mass Spectrometry and additionally has edited several volumes in this encyclopedia. He has published over 300 scientific papers, including three books and holds 12 US patents involving mass spectrometry technologies.  Dr. Caprioli recently served a 3-year term on the Board of Directors of HUPO and has been a member of the Board of Directors of the US HUPO since its inception.
In 2003, Dr. Caprioli received the Thomson Medal Award from the International Mass Spectrometry Society for "for outstanding achievements in mass spectrometry and for distinguished service to international mass spectrometry."     He was named one of the "Pioneers in Proteomics" by the National Institutes of Health and received the Donald H. Coffey Award from the Society for Basic Urologic Research in 2005. He received the Field and Franklin Award from the American Chemical Society in April, 2006 for Outstanding Achievement in Mass Spectrometry, the Eastern Analytical Society 2010 Award for Achievements in Mass Spectrometry and the HUPO Distinguished Achievement Award in Proteomic Sciences for 2010.  Dr. Caprioli was elected a Fellow of the American Association for the Advancement of Science (AAAS) in November, 2012.  Dr. Caprioli received the "Distinguished Contribution to Mass Spectrometry" Award by the American Society for Mass Spectrometry in June, 2014.
Thursday, April 12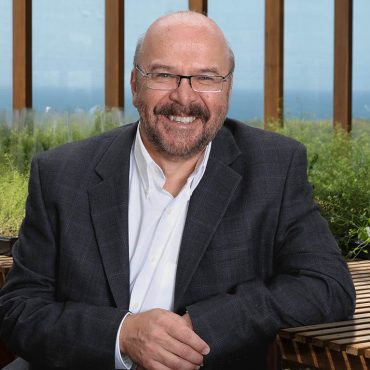 Joseph Ecker, Ph.D.
The Epigenetic Reference Maps: Practical uses in studies of plant and human development & disease
3:30 p.m. – 4:30 p.m.
Monsanto Auditorium
As a model plant in research, Arabidopsis thaliana is now the most studied plant in the world. Joseph Ecker's lab created the "Salk T-DNA collection" of insertion mutations for nearly all of the genes in the Arabidopsis genome, allowing investigators worldwide access to a database of any gene mutation of interest through the click of a button. Additionally, his group discovered most of the genes that allow plants to respond to ethylene, a gaseous plant hormone that regulates growth, resists disease and causes fruit to ripen.
Ecker was also the first to map the entire human epigenome, creating a starting place for understanding the differences between different people's epigenomes and how these variances could contribute to disease risk.
About Dr. Ecker
Dr. Joseph Ecker has been at the forefront of research to decode genomes and was a leader of the international effort to sequence the first plant genome, which was completed in 2000. More recently, he has turned to deciphering the epigenome, the layer of molecular tweaks that act on DNA to turn genes on and off. The epigenetic reference maps developed by Dr. Ecker and his colleagues may have practical uses in studies of plant and human development/disease. His work is revealing that the complicated genetic underpinnings of plants and humans are more similar than common perception.
He has received many honors for his contributions to the field of genetics/epigenetics. In a study, TIME magazine ranked the work of Dr. Ecker and his team to provide the first detailed map of the human epigenome as the second most important scientific discovery of 2009. In 2011, he received the George W. Beadle Medal for his outstanding contributions to the genetics community. His other accolades include election to the National Academy of Sciences; the John J. Carty Award for the Advancement of Science; the Martin Gibbs Medal; the International Plant Growth Substances Association Distinguished Research Award; and the Kumho Science International Award.