Speakers
Monday, April 10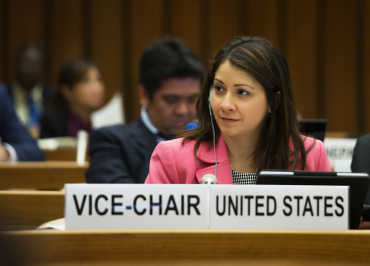 Frances Colón
My path to science citizenship
3:30 PM – 4:30 PM
Monsanto Auditorium
Immediately after completing her Ph.D. in Boston, Dr. Colón headed to Washington D.C. for a career in science policy. For the past decade, she has represented the United States all over the world on topics ranging from climate change, to the advancement of women scientists, to the re-engagement of Cuba through science cooperation. Dr. Colón will discuss the idea of scientists as active citizens and how we can shape the science conversation beyond the bench.
About Dr. Colón
Colón is the former Deputy Science and Technology Adviser to the Secretary of State. From 2012-2017, she promoted integration of science and technology into foreign policy dialogues, global advancement of women in science and innovation as a tool for economic growth around the world in this role. She was the lead for reengagement of scientific collaboration with Cuba and she coordinated climate change policy for the Energy and Climate Partnership of the Americas announced by President Obama.  Dr. Colón is a graduate of the National Hispana Leadership Institute, fellow of the U.S.-Japan Leadership Program and delegate to the National Committee on U.S.-China Relations Young Leaders Forum.  She received the 2015 Hispanic Heritage Foundation's Inspira Award and is a Google Science Fair judge.  In 2016, she was named one of the 20 most influential Latinos in technology.  Dr. Colón earned her Ph.D. in Neuroscience in 2004 from Brandeis University and her B.S. in Biology in 1997 from the University of Puerto Rico.
Tuesday, April 11
Tom Schneider
Three Principles of Biological States: Ecology and Cancer
1:15 PM – 2:15 PM
Monsanto Auditorium

Surprisingly, many genetic control systems, rhodopsin (the light sensitive molecule in your eye) and muscle are all about 70% efficient. The mathematics which explains this result is called information theory and coding theory. It is the same mathematics that makes your cell phone have clear messages even when there is lots of radio and electric noise. As in communications, the biological results can be explained by considering a high dimensional coding space that molecular machines function in.  Surprisingly, the same theory applies to ecological and developmental systems. The theory explains the numbers of various types of cancer and why children have different cancers than adults. Even data from the Cambrian Burgess Shale, that represents an ecosystem half a billion years ago, fits the theory. Three fundamental principles explain why the theory has such a wide scope.
About Dr. Schneider
Thomas Schneider has always been interested in all fields of science. In high school he developed a model of life forms in a computer, now called artificial life, to win the Science Talent Search. He studied biology, mathematics and computers at MIT and then went to the University of Colorado to get a Ph.D. in molecular biology. There he applied Claude Shannon's information theory to DNA binding sites. He came to the National Institutes of Health where he is a tenured researcher continuing to working on the theory of biological states. Biologists may know him as the person who invented sequence logos.
Thursday, April 13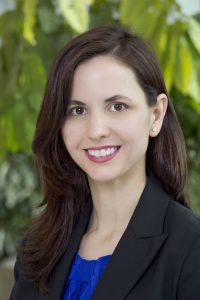 Jessica Whited
Identifying roadblocks to regeneration in axolotl salamanders
3:30 PM – 4:30 PM
Monsanto Auditorium
Axolotl salamanders naturally regenerate entire legs following amputation. With legs anatomically similar to human limbs, understanding the process of axolotl limb regeneration may offer important clues for regenerative medicine efforts. Whited's team discovered that even axolotls can be forced into a non-regenerative state if they are challenged to regenerate the same leg several times. This finding presents a perfect setting to further explore the molecular roadblocks that may need to be removed for successful regeneration. We used these animals to identify genes that may antagonize regeneration. Experiments will be presented that provide evidence that turning on one such gene in axolotl legs can block normal regeneration.
About Dr. Whited
Jessica Whited is an Assistant Professor at Harvard Medical School and the Department of Orthopaedic Surgery at Brigham & Women's Hospital. She is also a principal faculty member  at the Harvard Stem Cell Institute, team member of the Allen Discovery Center at Tufts University, and a 2015 NIH New Innovator Awardee. Jessica holds a BA in Philosophy and a BS in Biological Sciences from the University of Missouri. She earned her PhD at MIT, where she studied neuronal architecture in Paul Garrity's lab. As a postdoctoral fellow in Cliff Tabin's lab in the Department of Genetics at Harvard Medical School, Jessica focused on limb regeneration in axolotl salamanders, building more powerful tools for using this system to understand regeneration and establishing a breeding colony of axolotls. Jessica's laboratory is focused on understanding how these master regenerators activate the regenerative process and recruit and nourish progenitor cells for the new limb. The goal is to elucidate the biological mechanisms of successful total limb regeneration so that these insights can be applied to regenerative medicine approaches in the future.
Friday, April 14
Dr. Charles W. Gehrke Distinguished Lecture: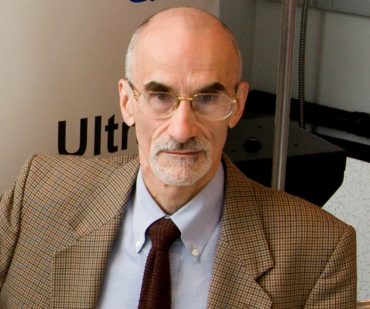 Andrew Hanson
Fixing or safely trashing broken metabolites – and why it matters
1 PM – 2 PM
Monsanto Auditorium
After decades in the shadows, damaged ('broken') metabolites are finally entering the spotlight. It is now becoming clear that: (a) metabolites undergo damaging chemical or enzymatic side-reactions in vivo, (b) the products of these reactions are wasteful or harmful, and (c) organisms have biochemical systems to limit the buildup of damage products. These damage-control systems either return a damaged molecule to its original state (metabolite repair) or convert harmful molecules to harmless ones (damage preemption). Because all organisms share a core set of metabolites that suffer the same chemical and enzymatic damage reactions, the same damage-control systems are often found in bacteria, fungi, plants, and animals. Relatively few damage reactions and damage-control systems are yet well known – but they need to be. This is because metabolite damage and damage-control impact fields ranging from human aging and disease to metabolomics, metabolic engineering, and synthetic biology.
About Dr. Hanson
Andrew Hanson received bachelors in biochemistry and botany followed by a Ph.D. in plant physiology from the University of London. His career brought about post-doc stints at the University of Marseille-Luminy, France and Michigan State University. After a year at RHM Research in the UK, Hanson returned to a Michigan State University Department of Energy research lab where he spent 15 years. After three years as a professor at Université de Montréal he moved to University of Florida in 1994 where he teaches and focuses on metabolite repair and comparitive genomics in maize.